A CBHA Pharmaceutical Partner is a pharmaceutical industry business that supports the mission and goals of CBHA. Are you interested in becoming a Pharmaceutical Partner of CBHA? Please complete the Pharmaceutical Partner Application and email to CMcSweeney@cccbha.org.
Janssen
At Janssen, we're creating a future where disease is a thing of the past. We're the Pharmaceutical Companies of Johnson & Johnson, working tirelessly to make that future a reality for patients everywhere by fighting sickness with science, improving access with ingenuity, and healing hopelessness with heart.
Intra-Cellular Therapies
Intra-Cellular Therapies is a biopharmaceutical company founded on Dr. Paul Greengard's Nobel Prize-winning research that uncovered how therapies affect the inner-working of cells in the body. We leverage this intracellular approach to deliver treatments that will be transformative for people living with complex psychiatric and neurologic diseases. We celebrate science, welcome curiosity, expect collaboration and demand integrity and respect in all we do, create and deliver.

Neurocrine Biosciences
Neurocrine Biosciences is dedicated to providing breakthrough treatments for patients in need with rare and under-addressed diseases.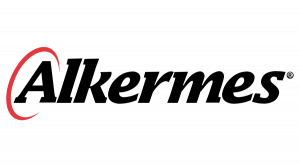 Alkermes
Alkermes is focused on developing innovative medicines that aim to address the unmet needs of people living with serious mental illness, addiction, and cancer. As a fully integrated global biopharmaceutical company, we apply our scientific expertise and proprietary technologies to develop products that are designed to make a meaningful difference in the way people manage their diseases.