The California MHFA Summit exists to empower and encourage Instructors and Coordinators.
The virtual event features on-topic general sessions, expert panels, and spotlights speakers who will discuss mental well-being and how to support those with mental health and substance use challenges through instructing MHFA.
The virtual summit for MHFA Instructors, Coordinators, and others in California will be held on Thursday, November 9, 2023, from 8:30 AM to 12:30 PM PST via Zoom.
Participants will leave with tools to better lead others in understanding the 5-step MHFA Action Plan (ALGEE).
TOPICS WE WILL COVER:
In the Margins of Your Teaching Notes - Legend of Learning
Innovative Community Partnerships In MHFA Training
Where Does the Learning Happen?
Language Barriers, Translation, and Cultural Considerations
An Ally's Guide to Terminology and Language in MHFA
Those in attendance are the champions of the cause in California.
This training includes the newest information from the National Council for Mental Wellbeing and discussions around the pressing issues instructors face today.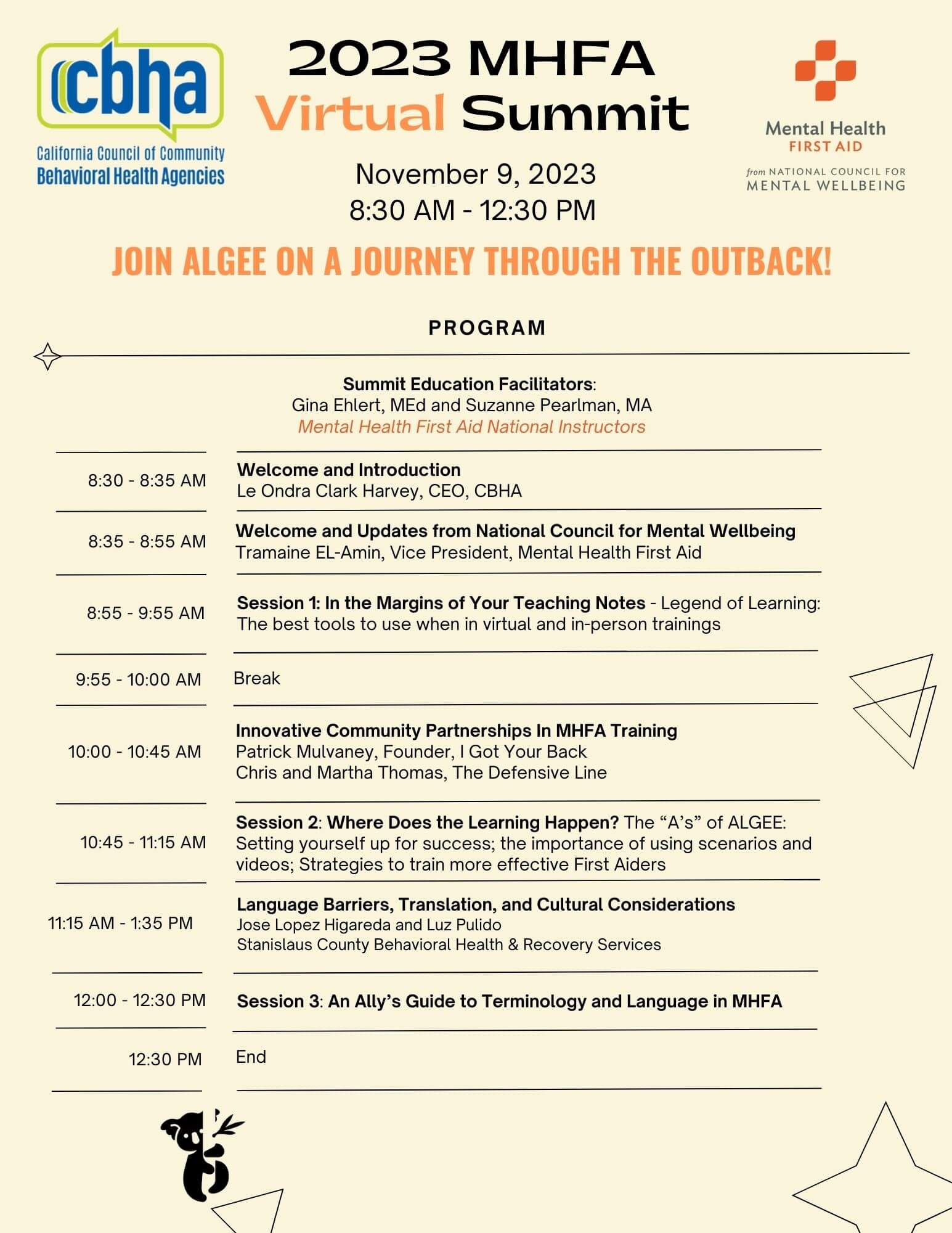 Strengthen your Instructor skill set.
Whether you're certified in Adult MHFA, Youth MHFA, or Teen MHFA, you'll have opportunities to explore Instructor sessions and panels designed to help you strengthen your teaching proficiency.
Rekindle your inspiration.
Stoke your passion for mental well-being with personal stories from speakers, such as public figures and like-minded peers. Their experiences will reignite your mind and soul.
Discover strategies for growth.
Summit is also about the nuts and bolts of MHFA. You'll learn how to reach new audiences in your community and ways to maximize your efforts with the current ones. Your work is needed now more than ever as the need for mental health care continues to grow, especially in youth.
Tramaine El-Amin
Assistant Vice President of Strategic Partnerships at the National Council for Mental Wellbeing
Gina Ehlert, M. Ed.
Founder, President, and Chief Learning Officer of GETrainingSolutions
Suzanne Pearlman, MA
National Trainer for Mental Health First Aid USA in Teen, Youth, Adult and Corporate Curricula
Patrick Mulvaney
Founder, I Got Your Back Project
Chris and Martha Thomas
Founders, The Defensive Line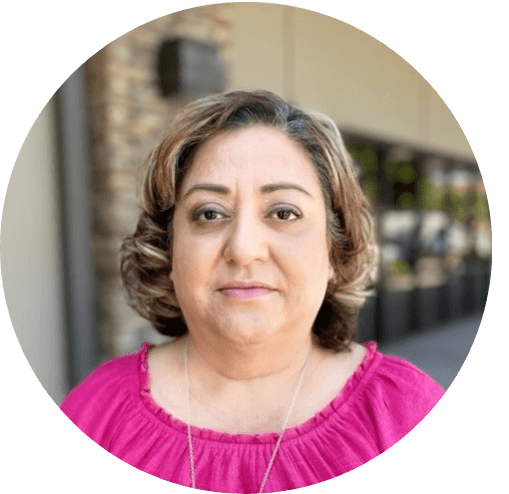 Luz Pulido
Behavioral Health Specialist II, Stanislaus County
Jose Lopez Higareda
Behavioral Health Advocate, Community Outreach and Facilitator of Trainings
Stanislaus County Behavioral Health & Recovery Services